(Reproduzimos boletim enviado aos participantes, sem tradução)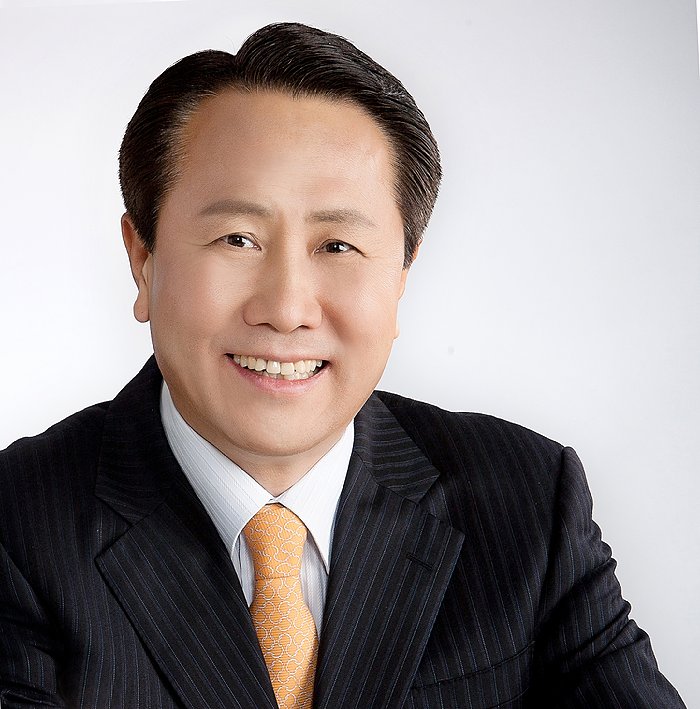 ""Dear Aquatics Friends, 
What a pleasure to see that so many Masters athletes from all ages and all over the world have already registered to participate in the Gwangju 2019 Masters Championships. To date, an impressive total of over 4'000 athletes from 84 countries have registered to compete and, hopefully, set new records! I am happy to announce that, due to high demand, FINA together with the the Organising Committee has decided to extend the registration deadline to July 10th.
These Championships will not only be a major sports meeting, they will also be an international gathering of people who share the same passion for aquatics. In the Athletes' Village, people from all backgrounds and countries will mix – an exceptional occasion for new friendships to flourish and for life stories to be shared.
We are proud to be welcoming this cultural melting pot in Gwangju: may the competitions be fierce and the atmosphere festive!
Thank you all for your interest and enthusiasm. We very much look forward to welcoming you soon in our beautiful city of Gwangju!
Dr. Cho Young-teck
Secretary General of the 18thFINA World Championships Organising Committee Gwangju 2019
Gwangju 2019 backstage pass
Registration deadline extended to July 10
th
Due to high demand, the Organising Committee has decided to extend the registration deadline for the Masters Championships to July 10th. All athletes and accompanying persons who are interested in participating are invited to register onlinebefore this final deadline.
Live streaming of Masters Championships
As for its previous edition in Budapest, the FINA Gwangju 2019 Masters Championships will be live streamed in order to offer everyone the chance to follow the competitions as they unroll. This live stream will be made available through Youtube and will therefore be free and accessible in every country worldwide – more information will be shared in coming weeks so keep an eye out!
From Seoul to Gwangju: the simple and budget friendly option
To get to Gwangju, bus routes can be more convenient and budget friendly. The bus departs from the Airport Terminal 1F of Incheon International Airport and arrives at the Gwangju U-square Bus Terminal where you can take the free shuttle bus to the Village. This budget-friendly option will be offered for around 40'000 won and will last a total of 4 hours. Of course, travelers may still decide to take the KTX trains however, please note this will require going from Incheon International Airport to Seoul train stations before taking the KTX and will cost a total of around 60'000 won per passenger and take a total of 3 to 3.5 hours which means a little faster than the bus.For more information about transportation options between Seoul and Gwangju, click here.
Exclusive tour programs around Gwangju and its region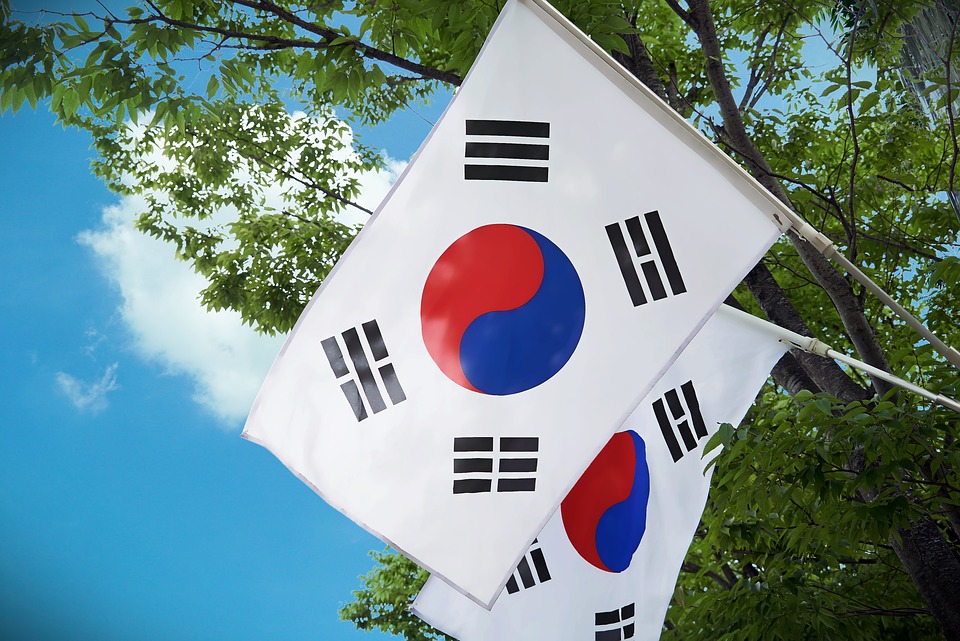 Special tour programs have been created especially for the duration of the World and Masters Championships to allow all visitors to Gwangju the chance to discover the region. These tours will be running from July 11th to August 20thand will be operated by Gwangju Sightseeing Tour. A total of 8 courses will be running each day during that period.These tours can be booked individually or as groups up to 30 people and can be reserved in advance or purchased on-site. The tours available have been designed to suit different needs and availabilities. Accessible to all, single day tours will offer a perfect getaway. A gourmet tour provided by Modeunnara Tours will offer visitors a chance to make and taste typical Jeolla-do Provincial Food. Sungkwang Air Travel Agency also offers the "Gwangju's Joseon Dynasty Scholar Experiential Travel Course" which will immerse its participants into the spirit of the Wolbong Seowon Confucian Academy. Visitors can also opt for a tour dedicated to the learning about and experiencing K-Pop music and dance. Finally, for those who prefer to discover Gwangju and its key sites by foot, the Alps Sightseeing agency will offer a full day Walking Course around Gwangju.For visitors who think one day isn't enough, overnight tours will be organised and will include 2 days of activities. NH Tours will offer a tour combining the FINA World Championships experience on the first day with a visit to the Mudeungsan Mountain on the second. Bosuk Tours will offer a "Gwangju Night Market Tour" in which visitors will be shown around key site in Gwangju as well as the famous night market to get a taste of the best food South Korea has to offer. Mode Tour will also be offering a tour centered around culinary experiences, perfect for foodies! Finally, Platinum Travel Agency will offer a special tour which will showcase Gwangju's past, present and future: an exceptional travel in time!For those who simply can't get enough, multiple tours will also be available. The "Gwangju Representative Dark Tour Course" organised by Good Feel Tour and referring to the local blockbuster "Taxi Driver" will offer participants a complete insider visit of the city of Gwangju. Holiday Planners will also be taking visitors on a long 7-day ride aound Gwangju and it's beautiful surroundings, making sure visitors get the full local experience!For the full list of tours available, click here. For reservation of tours with Gwangju Sightseeing tours, click here.
The ICT Centre: Innovation & Technology at the heart of Gwangju 2019
Korea is one of the world's the most advanced country in terms of technology and this attribute will be highlighted during the Championships. So, put your "tech-savy" hat on and get ready to dive into a whole new world, led by the smartest robots!The latest technologies will be concentrated and exposed at the ICT Experience Centre which will be run by the Gwangju Science Museum and the Gwangju Cultural Centre. Located in the Athletes' Village, it will open its doors to the public from July 12th to August 31st. You will have the chance to experience aquatics in a whole new way, through augmented and virtual reality!Korea is also known for being the nation leading the 5G revolution – and so Gwangju is fully equipped with 5G, brought to the Championships by KT Corps, leaders in communications and one of Gwangju 2019's biggest partners. 5G will be accessible to all, everywhere in the city, making sure you stay connected and can communicate easily throughout the event!
Competing in world class venues
The FINA Masters Championships will be held in 5 competition venues – all located within 30-minute drive from the Championships Village – with the only exception being the open water venue, located in the beautiful Yeosu Expo Ocean Park, at 90-minute drive from Gwangju.Swimming, diving & water poloThe Nambu University International Aquatics Center will host the indoor swimming as well as diving, with 11,000 seats, including around 8,000 temporary seats. That facility was first built for the 2015 Summer Universiade, which Gwangju hosted. It is the first venue in the nation to adopt a state-of-the-art operation system to provide the best water quality for the athletes and is on the path to become one of Asia's most user-friendly swimming facilities.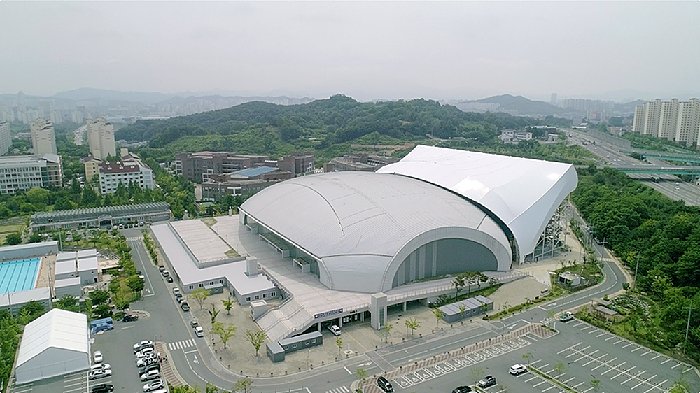 Water polo will also be hosted at Nambu University in a temporary pool at the Nambu University Football Field with 4,500 seats. Nambu University will be a big part of Gwangju 2019 celebrations.
Artistic swimming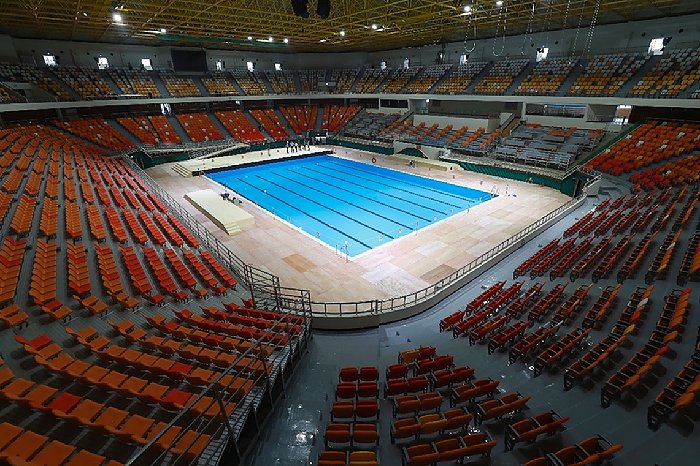 Artistic swimming will be hosted in a temporary pool in Yeomju Gymnasium, with a capacity to welcome over 5000 spectators. Among the six disciplines, artistic swimming is one of the most popular in Korea and we expect it will gather many spectators!
Open water swimming
Open Water Swimming will take place in the beautiful Yeosu Expo Ocean Park; the site for Expo 2012 Yeosu, whose theme was "The Living Ocean and Coast" and attracted more than 8 million visitors from over 100 countries.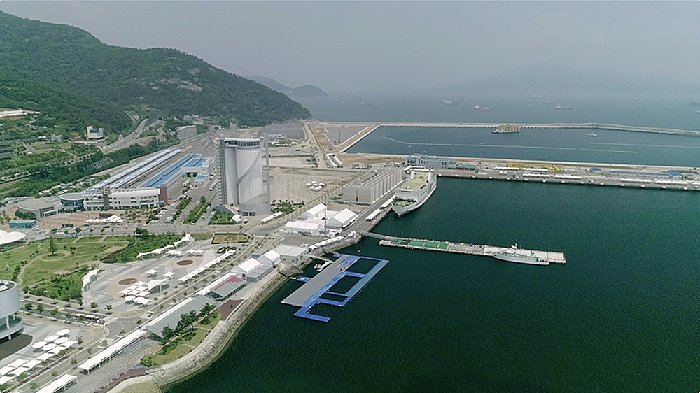 Sharing unique moments at the Athletes' Village
The athletes' village is the emblem of any international sporting event – a place for athletes to call home, to share unique experiences with their peers and to create unforgettable memories.Asian hospitality is renowned internationally, and Gwangju is no exception to this rule. It is our mission to provide the athletes with the highest standards and best service so that they feel at home and well rested before each of their competition!Our Athletes' village has been ingeniously planned. Our team of experts have worked tirelessly in developing the most comfortable, peaceful and pleasant environment to live in while competing! It will open its doors on July 5th for the Elite championships and will later welcome all Masters athletes and their teams. The Athletes' village is perfectly located, within 30 minutes-drive from each of the venues in Gwangju, with shuttle buses in place for the athletes to be driven back and forth efficiently and effortlessly. Moreover, numerous amenities will be available on site to make athletes' lives easier. This includes medical service, bank, convenience store, post office, fitness room and even a beauty salon! Yes, the best athletes deserve the best service.The Gwangju 2019 team wishes a pleasant stay to all of you!