Dear Aquatics Friends, 
Today marks the official start of Gwangju 2019, a day we have been eagerly looking forward to for months. The 18th FINA World Championships have started in success with a beautiful Opening Ceremony. And in only 24 days, it will be your turn to show the world of aquatics your talents!On July 10th, the registration for the FINA World Masters Championships officially closed. I am very pleased to announce that a total of 5'700 athletes from 84 countries will be participating in the Masters Championships. In total, 10'700 entries we made for 59 events in 5 disciplines – a participation level which we can be proud of!The entire Organising Committee is extremely happy to be welcoming such a large and diverse Masters community for these Championships. We can all look forward to the high level of talent which will be displayed during the competitions but also to the great atmosphere which will prevail. Reuniting such an international community of passionate athletes is truly exceptional – and I can guarantee that it will be an unforgettable experience for all!I wish you all the best for your final preparations – next time we speak, you will be on your way to Gwangju!Dr. Cho Young-teckSecretary General of the 18th FINA World Championships Organising Committee Gwangju 2019
Gwangju 2019 backstage pass

Inauguration of the Athletes Village – an exclusive sneak peek!

The Athletes Village was finally inaugurated at the beginning of this month, just in time to welcome the athletes, their accompanying teams and media who have arrived in Gwangju for the Elite Championships which kicked off today with artistic swimming. Everyone has now comfortably settled into their apartments – it's now time for the competitions to begin! For the first time, the Masters Championships will offer the same lodging as the Elite Championships to all athletes and their teams. We therefore thought we would feed your curiosity with some insider photos of the Athletes Village. What will it look like? Take a look!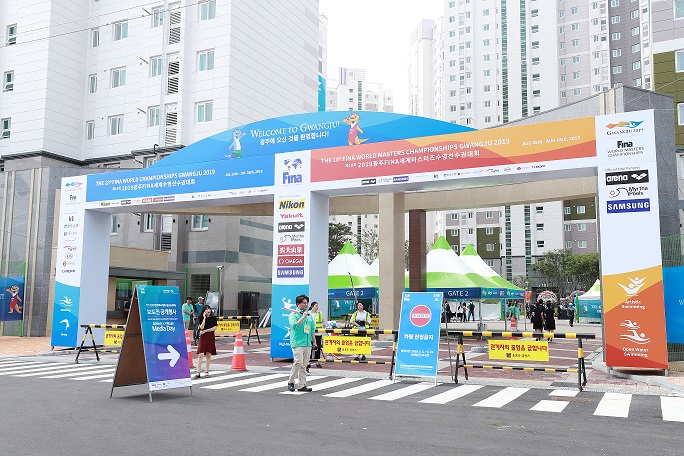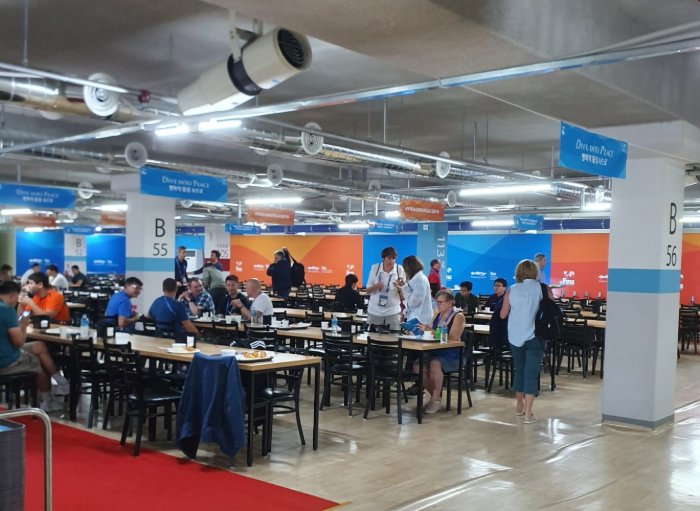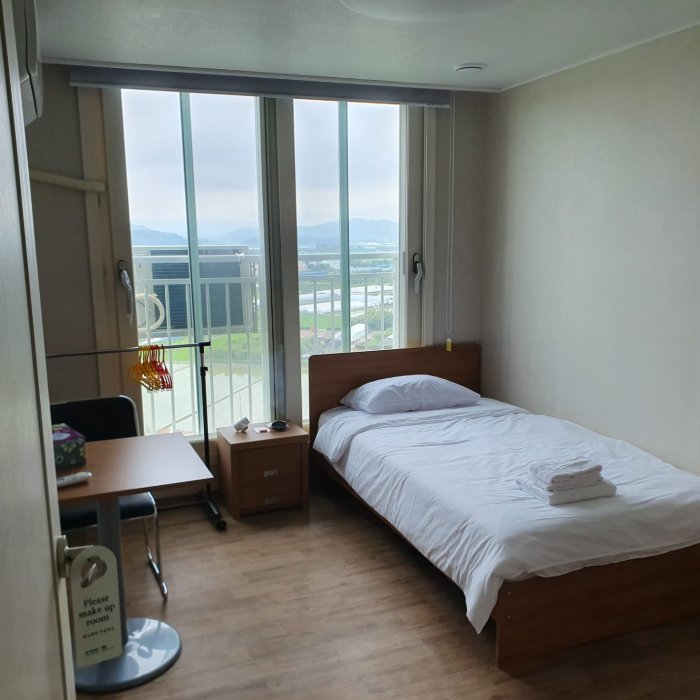 The basics of Korean etiquette – continued!
As many of you enjoyed learning about the basics of Korean etiquette in our April newsletter (available herefor those who may have missed it), we thought we would treat you to a few more important points to know before you arrive in South Korea. Enjoy!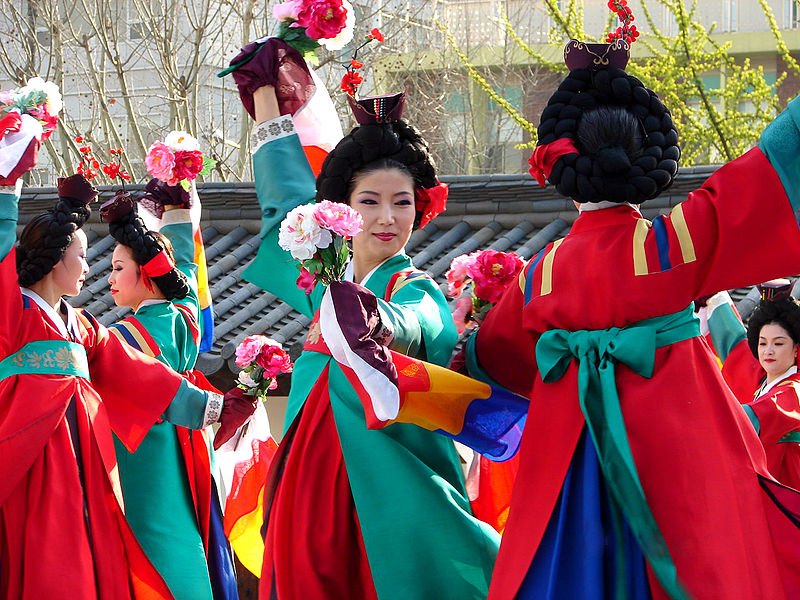 1. It's a no-tipping culture
Whether it be for cab drivers, waiters, bellboys or any other staff, tipping is not usually expected in South Korea. Though you will not offend anyone if you do offer a tip, you should never feel obliged to do so. It may also be the case that the person you offer it to refuses – in this case, don't insist, just thank and keep the tip for another time.
2. Never to pour your own drink, but do pour for other
Korean drinking etiquette is quite specific. Amongst its many rules, pouring your own drink while at a table is considered very rude. Instead, you should wait until someone notices that your glass is empty and offers to refill your glass. This is usually done by the youngest person at the table. Also, refusing for someone to pour you a drink could be seen as very offensive, especially if it is the eldest at the table offering you a shot of soju, the very popular local rice wine. If you don't want to drink, just leave the glass as it is and order another drink!
3. When addressing a Korean, use his/her title along with her/his family name
Honorific titles and status are very important in Korea and acknowledging them are a sign of respect. Therefore, unless asked to do otherwise, always mention someone's title (for example, "Doctor"). If you do not know the other person's title, then just stick to Mr./Mrs./Ms to avoid coming off as rude!
4. To show respect when shaking hands, support your right forearm with your left hand
This one is easy to do and will be greatly appreciated! As for receiving things (especially money) with both hands, this is a common sign of respect.
5. Never write names in red!
Historically, red ink has been used in South Korea to write the name of the deceased. Today still, writing someone's name in red if the person is still alive shows that you wish the person was dead. Avoid at all cost!